Crew
We are a professional video production company based in Bergamo - Italy, specializing in the creation of movies that will increase the visibility your brand. We combine our marketing savvy and artistic vision to tell stories that will captivate your audience.

Valeria Messina: Valeria Messina graduated in Modern Literature from the University of Milan. For years he has cultivated a passion for researching historical topics, alternating his research with teaching. He has collaborated with some local newspapers and magazines for the publication of articles on general culture issues. He has published essays and articles in specialized magazines on topics of historical and artistic interest. For some years he has been collaborating with DG produzioni audiovisive about script develop for promotional and institutional films. She have directed the documentary My name is Charlie, broadcast on Rai Storia from 2016.

Daniele Gastoldi: Producer and cinematographer.

Luca Gastoldi: Drone Pilot.

Video unlike any other communications tool in history, enables people to trasmit emotional images and sound. Video is a good esperience everywhere for business, education, entertainment and it coud be distribuited world wide in a few seconds.

High-quality videos are essential for maintaining brand image integrity and successfully communicating your company's mission to custons and employees. We will work with you to develop and create the best audiovisual comunication for you company.
Chef Enrico Bartolini received his first Michelin star when he was just 29 and the second four years later, at 33, along with three Gambero Rosso forks and three L'Espresso Guide chef hats, sealing his reputation as an internationally renowned chef.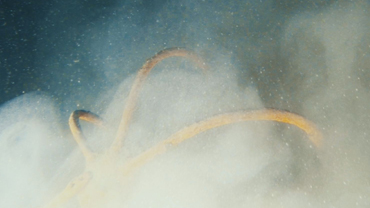 The documentary "Tuffo nel buio" was born with the idea of telling a mysterious sinking occurred in Lake Como, almost a century ago. Since then the wreck lies in the silence of the lake, at a depth of 135 meters ...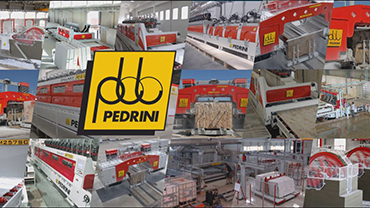 Tenacity, enthusiasm for work, research and technology have permitted PEDRINI, in 50 years of presence on the market, to reach and maintain a worldwide leading position in the manufacturing of machines and systems for the processing of marble and granite.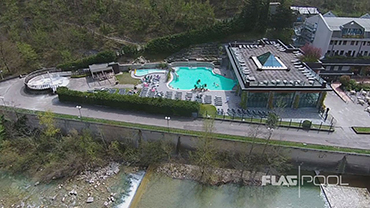 Flag Spa has been active since more than 50 years in the field of synthetic waterproof membrane and thanks to its highly qualified know-how it became a relevant partner in the outmost works of roofing, civil engineering, swimming pools, all over the world.
A great way to describe your products and services
A tecnical movie is an explainer video that effectively demonstrates the benefits of a product. While many product videos focus on the features of the product, we concentrates on how the product relieves the pain points these clients may encounter. A demo video increases conversion rates by providing a creative and engaging story that demonstrates how the your product functions in the real world, and what kind of impact it has. By using narrative and metaphor, a product video can create a better lasting impression in the consumer's mind, leaving the product features to be experienced rather than explained. The findings of neuroscience suggest there may be a reason for the continued popularity of Internet videos, and a good business case to incorporate video into your product launches. People are more likely to retain information received through video because the information is presented through audio and visual channels. Therefore, when companies need to express something about a product quickly and memorably, video is the best way to do it.
Affordable video Packages
Easy
The most simple way to give visibility on the web to your products. The moving images are sharp and exhaustive and showing all characteristics of your machinery. One day of shooting give life to your business!
star
Thank to the new technical equipments and the aerial shooting from the drone, our corporate team produces projects for private firms and clients in technology, finance, fashion, transportation, health care, consumer services, and more... for the daily challenge of the global market you need a hi-quality movie representation.
doc
We love stories...and we love to tell them. Our team is full involved in new storytelling projects. Our last production is an Anthropological documentary about the italian migration of the beginning o '900 in the Australian continent...